Interested in helping the Hub Farm grow?
Do we have opportunities for you! See below for more information.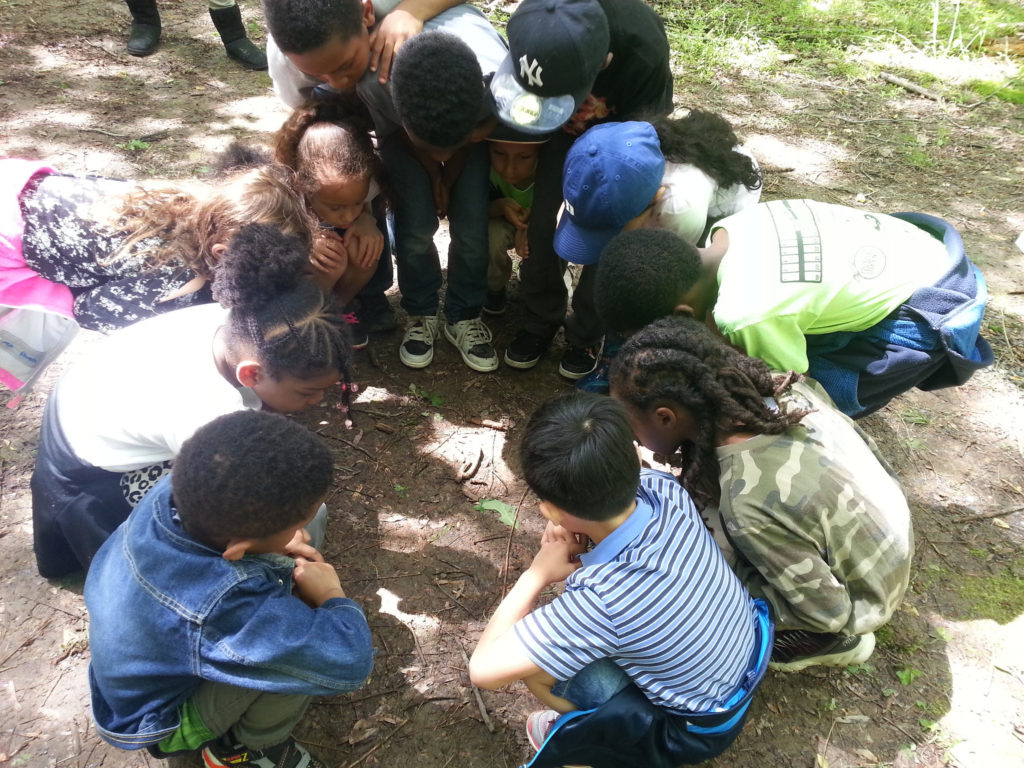 Five Ways to Get Involved at the Hub Farm! 
We see students on field trips and in the garden from early spring through the late fall.
We always need your help to make sure the farm is in tip-top shape for our community.
Ready to get your hands dirty?
1. Weekday Garden Volunteers – Join us in the garden to prepare and amend soil, sow seeds, transplant baby plants, remove pesky weeds, mulch, and more! Guaranteed to learn something and get as dirty as you'd like. Sign up here. 
2. Weekend Workdays – We have a few dedicated Saturdays on the calendar throughout the year. From gardening to small construction projects, there's sure to be a way for you to share your skills. Sign up here. 
3. Corporate Workdays – Is your team or company looking for a volunteer site? Do you want to enjoy team building while spending time in the beautiful outdoors and giving back to the Durham community? Look no further! The Hub Farm would love to host you for a group workday. Email our Program Manager Ashley at ashley_meredith@dpsnc.net to schedule a date.
4. Weekend Animal Care – We are always looking for people to add to our animal care roster. Visit on your own on the weekend and holidays to check on our animals. Please email volunteer@thehubfarm.org to schedule an orientation. 
5. Boy Scouts and Girl Scouts – We have served as the site for a few different Scout projects from badges to gold awards. If you're a Scout looking for a site to complete a badge, please reach out! 
Other Volunteer Tasks Include:
Fundraising: Are you good at dreaming up fantastic events that bring the community together and raise money for a good cause? Do you have experience in development and grant writing? We'd love your help! The Hub Farm relies on donations, grant funding, sponsorships, and benefit events to operate. Help us build partnerships with other for-profit and non-profit organizations to leverage and build capacity across organizations.