Interested in helping the Hub Farm grow?
Do we have opportunities for you! See below for more information.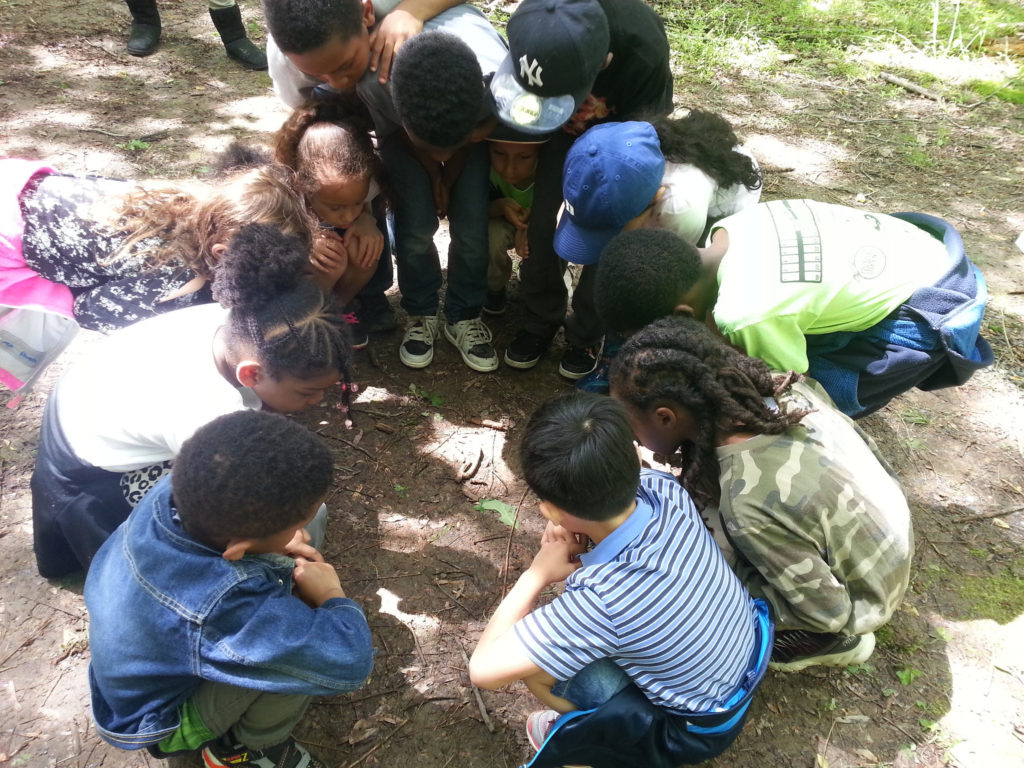 Volunteer Workdays
Join us for a workday on the 1st Saturday of every month from 9am-12pm.  Come out, get your hands dirty, and meet some like-minded community members!
See our events page for scheduling. Fill out this form to RSVP! Email volunteer@thehubfarm.org with any questions.
Other Volunteer Tasks Include:
Education: Work with students during field trips and regular class visits. You must first attend a volunteer orientation. The next orientation will be held in Spring 2020. Subjects include, but are not limited to: forest ecology, watersheds, local food systems, sustainable farming, health and nutrition, animal care, bee keeping, composting, and more! If you are interested in helping on field trips, please email Ashley at volunteer@thehubfarm.org.
Farm & Garden: Join us during the work week or at our monthly Saturday workdays to help us out around the farm! No farm experience required. Projects include weeding, mulching, planting, digging, prepping beds, lawn mowing, chicken care, etc.
Fundraising: Are you good at dreaming up fantastic events that bring the community together and raise money for a good cause? Do you have experience in development and grant writing? We'd love your help! The Hub Farm relies on donations, grant funding, sponsorships, and benefit events to operate. Help us build partnerships with other for-profit and non-profit organizations to leverage and build capacity across organizations.