The Hub Farm provides experiential learning opportunities for all age levels, preK-12.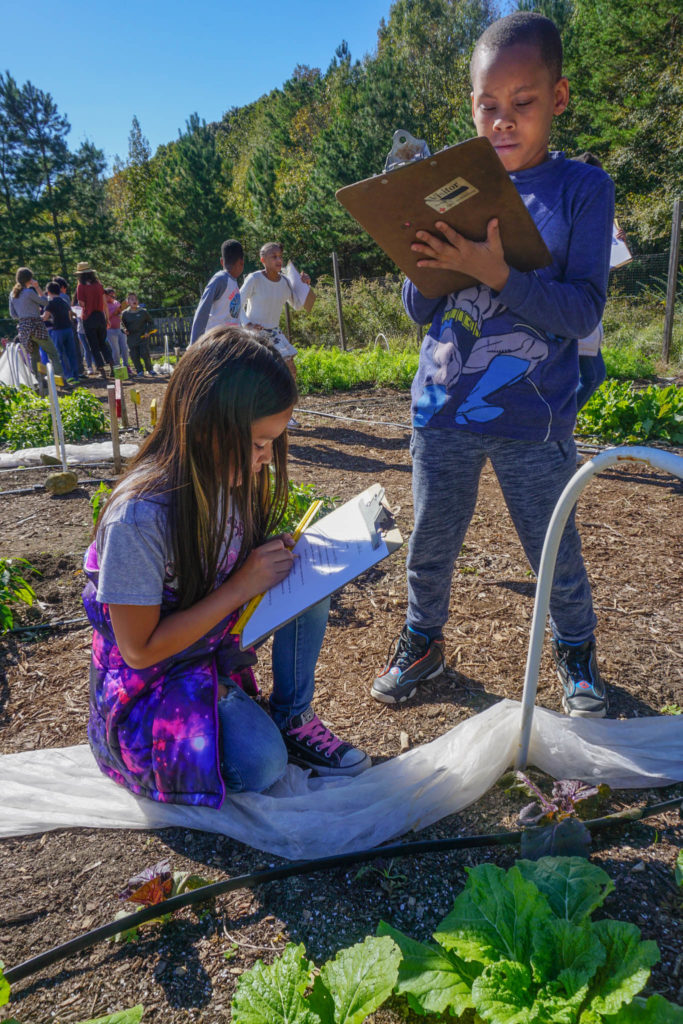 NC Standard Course of Study: We teach hands-on outdoor lessons and field trips aligned with Common Core and NC Essential Standards in all subjects. Request a field trip here
Internships & Service Learning: We offer skills-based high school internships and service learning experiences in which students study a problem, brainstorm solutions, work together to implement their project, and evaluate their experience.
Community and teacher education: We host hands-on workshops, professional development, tours, volunteer work days, and community events. Find out about events here.
For more information on school programs, download our PDF: DPS Hub Farm Program Offerings.

---
Career & Technical Education
We especially welcome students in Career & Technical Education (CTE) programs including agriculture, horticulture, landscaping, animal science, culinary arts, construction, entrepreneurship, and more. Hub Farm educators work with CTE educators to customize a hands-on learning experience that best helps DPS students become #futureready.
All programs are FREE for CTE students! Request a field trip here!