The Hub Farm provides experiential learning opportunities for all age levels, preK-12.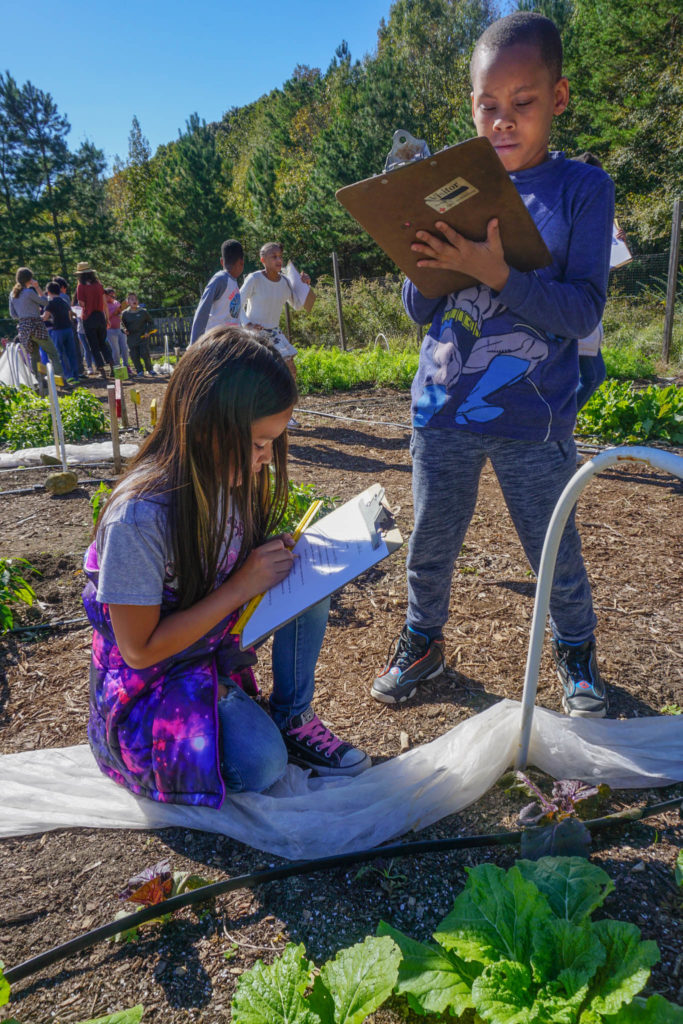 Farm Experiences: Any aged visitor can learn something new and have a meaningful experience outdoors! All subjects and grade levels can be accommodated.
Content-Specific Trips: We teach hands-on outdoor lessons and field trips aligned with Common Core and NC Essential Standards in all subjects.
Teacher-Farm Collaboratives: This is a unique opportunity to build a field trip collaboratively with Hub Farm staff. Themes can vary and be relevant to what is going on in your classroom – any and all subjects are welcome!
Self-Guided trips: The Hub Farm is happy to accommodate teachers who want to lead their own groups at the Hub Farm on a case-by-case basis. Our Hub Farm Staff will be around during your visit, but they won't be providing instructional assistance or helping with materials.
Internships & Service Learning: We offer skills-based high school internships and service learning experiences in which students study a problem, brainstorm solutions, work together to implement their project, and evaluate their experience.
Community and teacher education: We host hands-on workshops, professional development, tours, volunteer work days, and community events. Find out about events here.
For more information on the Hub Farm, download our PDF: What is the DPS Hub Farm?

---