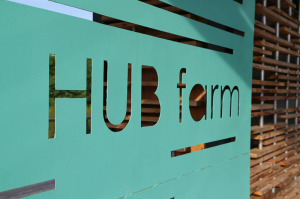 Friends of the DPS Hub Farm

We are very happy to announce that the DPS Hub Farm has officially established a non-profit, the Friends of the DPS Hub Farm. The mission of the Friends of the DPS Hub Farm is to raise money and other resources to participate in and support the educational mission of the DPS Hub Farm.
The responsibilities of the non-profit organization are to:
Attract and mobilize parents and community leaders to be champions of the Hub Farm
Raise and expend funds and in-kind resources to support the educational activities, o-operations, and capital improvements at the Hub Farm
Develop and track a set of outcomes to demonstrate the value of the Hub Farm on students
Convene and coordinate partnerships that support the Hub Farm's educational activities and operations
Be the organizational infrastructure for entrepreneurial activities at the Hub Farm
Share the story of the Hub Farm and its impact throughout DPS and to other communities
Convene and coordinate teams to advise on the educational programming and site design of the Hub Farm
The projects we are currently trying to fund include a green house, ADA accessible paths around the farm, concrete flooring for our barn, signage, and building materials for walls, benches, outdoor classrooms.
To make a contribution to the Friends of the DPS Hub Farm, please donate here
at one of the following levels:
____Stalk – $100
____Flower – $250
____Root – $500
____N – $1,000
____K – $2,500
____P – $5,000
____Manure – $10,000 and up!
To send your donation by mail:
Please download this form to support the Friends of the Hub Farm. Please make checks payable to the Friends of the DPS Hub Farm and mail to:
Friends of the DPS Hub Farm
Attn: Richard Sheldahl
2107 Hillandale Rd
Durham, NC 27705
If you have questions about a donation or would like to support a specific program, please contact us.