Mission and Vision
The Hub Farm's mission is to improve the academic achievement and well-being of students in Durham Public Schools through experiential outdoor learning.
The Hub Farm is a 30 acre farm, forest, and aquatic outdoor learning center in Durham, NC.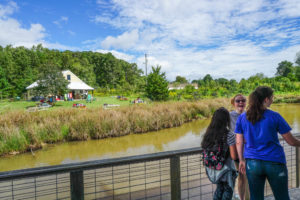 We engage students, teachers, and the Durham community in environmental education and career development.
Our diverse community network and strong institutional partnerships leverage the physical resources on the farm for the benefit of Durham's students.
The Hub Farm is a central component in a healthier school system where interdisciplinary instruction supports food awareness and outdoor experiences. 
Our Farm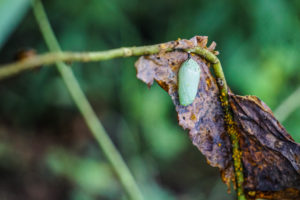 We grow vegetables, herbs, and flowers to share with DPS students, families, and the community. Due to COVID-19 school closures we are not currently operating our CSA.
We strive to support native pollinators and our honey bee hives in all that we do on the farm, including planting cover crops, native flowering plants, and fruit trees to provide forage and habitat to our insect neighbors.