Announcing Winter 2020 Mushroom Workshops! 
We will be hosting two Mushroom Inoculation workshops this winter—the first on Tuesday, February 25th from 1-4pm (SOLD OUT) and the second on Saturday, March 7th from 1-4pm. Please see the Eventbrite page for more information and registration.
Community Workshop Instructors Wanted!
Do you have experience leading groups in any of the following subjects? Contact us to schedule your community workshop at the Hub Farm!  We charge a small fee of $75 for site use.  All proceeds go to support youth educational programs.
Workshop Ideas:
Sustainable Building:
Cob oven/ adobe brick for thermal mass making
Rocket stove design/build
Dry stack stone- retainers & planters / art
Green roof design/build
Rain collection for irrigation design/build
Agriculture & Animal Science
Composting / vermicompost
Permaculture design/install
Landscape Design
Tree planting 101
Mushroom production
Aquaponics design/build
Beekeeping
Raising poultry for eggs or meat
Exploration
Forest ecology/ regional tree ID
Soil science & composition
Pond ecology
Entomology
Mushroom and wild foraging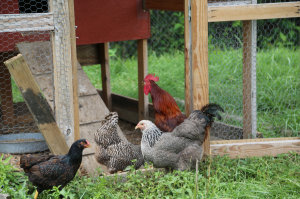 Past Workshops:
Plant Communities of the NC Piedmont: A 5 Series Class taught by Paul Cameron. 9/8-10/6, 2018
Creek Week 2018: Watershed Walk at the Hub Farm: March 17th, 2018
Professional Development for Teachers: Planning, Delivery (content), Reflection – March 4, 2017
Professional Development for Teachers: the Power of Positive Learning Environments & Strengthening Classroom Culture – March 11, 2017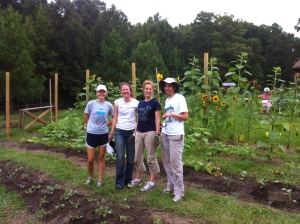 Vermicomposting: The Wonders of Worms – March 26, 2017
Pollinators & Native Species – March 16 2016
Nutrient Management, Buffers & Filter Strips – November 10, 2016
Backyard Rain Gardens & Wetlands – June 29th, 2016
Mushroom Inoculation Workshop – Feb. 13, 2016