Announcing Winter 2021 Mushroom Workshops! 
Learn how to grow shiitake mushrooms in your own backyard! We will be hosting FOUR Mushroom Inoculation workshops this winter—we'll teach you how to prepare and inoculate your own log, promote mushroom growth, proper storage of your inoculated logs, when and how to harvest, and more! All materials will be provided on site and you'll go home with your very own inoculated shiitake mushroom log! Come prepared to get dirty and spend the entire time outside together. Masks and social distancing is required at all times! Use the links below to register!
Winter EE Workshop Series!
Are you looking for opportunities to attend Environmental Education Workshops this Winter? Well look no further, friend! The Eno River Association and the Hub Farm will be hosting an EE Winter Workshop series consisting of three socially-distanced outdoor workshops! Choose between socially-distanced outdoor games, nature journaling, or bird watching. Each workshop will explore a variety of ways to incorporate outdoor learning into your classroom curricula. Be prepared for cold weather and wear a mask, hat, gloves, and layers to stay warm, as all three workshops will be taught outdoors, following COVID-19 protocol. All workshops are eligible for NCEE Criteria II credit, and will be held at the DPS Hub Farm (117 Milton Rd., Durham, NC 27712). Rain dates are included in the case of inclement weather.
Please follow the hyperlinks below to register:
Workshop Ideas:
Sustainable Building:
Cob oven/ adobe brick for thermal mass making
Rocket stove design/build
Dry stack stone- retainers & planters / art
Green roof design/build
Rain collection for irrigation design/build
Agriculture & Animal Science
Composting / vermicompost
Permaculture design/install
Landscape Design
Tree planting 101
Mushroom production
Aquaponics design/build
Beekeeping
Raising poultry for eggs or meat
Exploration
Forest ecology/ regional tree ID
Soil science & composition
Pond ecology
Entomology
Mushroom and wild foraging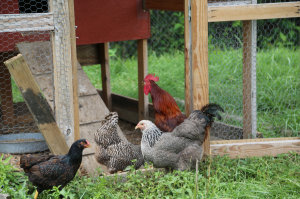 Past Workshops:
2020 Mushroom Inoculation Workshops – 2/25/20 and 3/7/20
Plant Communities of the NC Piedmont: A 5 Series Class taught by Paul Cameron. 9/8-10/6, 2018
Creek Week 2018: Watershed Walk at the Hub Farm: March 17th, 2018
Professional Development for Teachers: Planning, Delivery (content), Reflection – March 4, 2017
Professional Development for Teachers: the Power of Positive Learning Environments & Strengthening Classroom Culture – March 11, 2017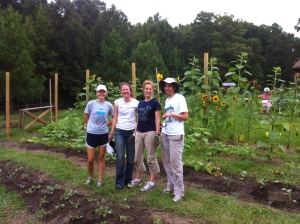 Vermicomposting: The Wonders of Worms – March 26, 2017
Pollinators & Native Species – March 16 2016
Nutrient Management, Buffers & Filter Strips – November 10, 2016
Backyard Rain Gardens & Wetlands – June 29th, 2016
Mushroom Inoculation Workshop – Feb. 13, 2016