The Hub Farm provides experiential learning opportunities to complement classroom learning at all age levels, preK-12. We offer 3 categories of programs: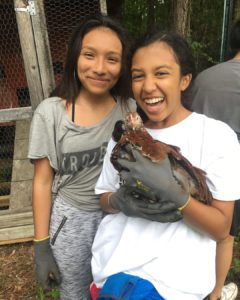 NC Standard Course of Study: We teach lessons aligned with Common Core and NC Essential Standards in all subjects. Teachers may choose from existing Hub Farm lessons or work with the Hub Farm staff to develop custom lessons.
Project-based learning: We offer long term project-based experiences in which students study a problem, brainstorm solutions, work together to implement their project, and evaluate their experience.
Experiential education: We believe engaging in meaningful work is key to developing responsibility, stewardship, and self confidence. We involve small groups of students in farm maintenance, seasonal projects, and animal care.
For more information , download our PDF: DPS Hub Farm Program Offerings.
Field Trip Time Required: 2.5 – 3 hours, including lunch
Max Number of Students: 4 classes (~110 students); however, please note that we prefer a maximum of ~50 students, as we believe there are better learning outcomes in smaller groups.
Availability: Request a field trip here!

Contact us today to learn more.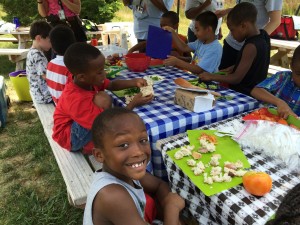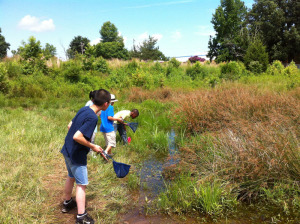 Career & Technical Education
We especially welcome students in Career & Technical Education (CTE) programs including agriculture, horticulture, landscaping, animal science, culinary arts, construction, entrepreneurship, and more. Hub Farm educators work with educators to customize a hands-on learning experience that best meets the needs of CTE curricula.  All programs are FREE for CTE students!
Bring your class, after school club or summer camp to the Hub Farm! Request a field trip here!