The Hub Farm was founded in 2012 and continues to grow and change with each passing season.  Explore our Master Plan below, a vision of what the Hub Farm could become in time, conceptualized by local landscape architect Katherine Gill of Tributary Land Design + Build.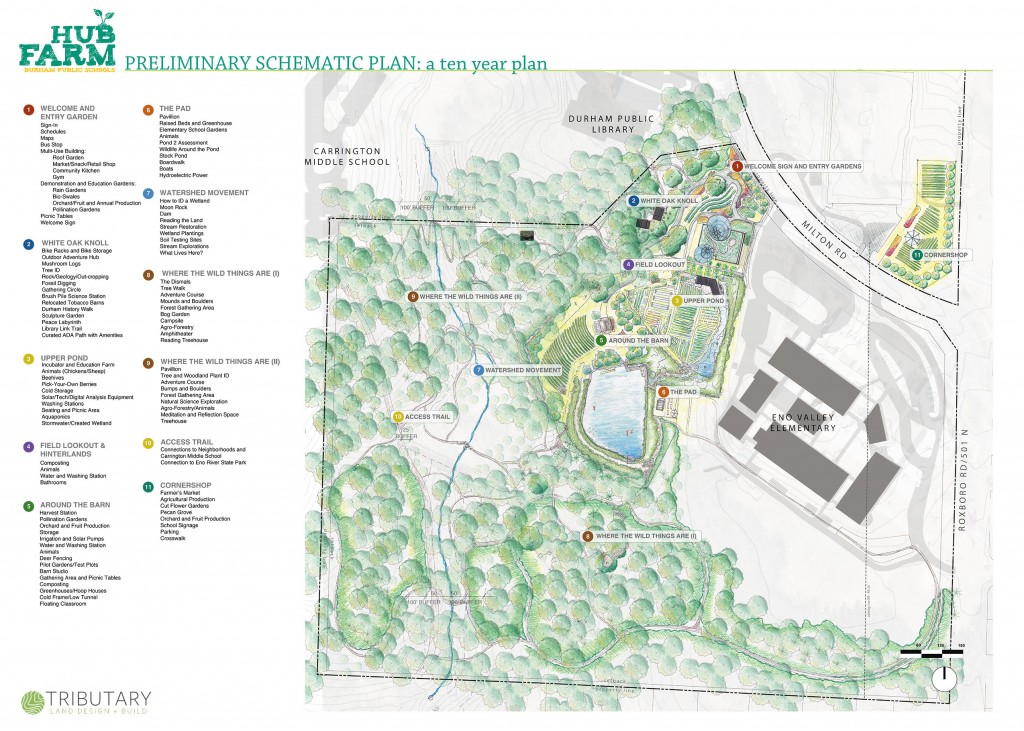 Download our 10-Year Plan (PDF).
Contact us to learn more about our short and long-term plans. We would love to host you at the farm and discuss partnership and development.
Meet Katherine Gill:
Katherine Gill is a founding member of the Hub Farm, is the Board Director for Friends of the Hub Farm and a leading Landscape Architect for Tributary Design + Build. At age 13, on a walk with her dad, Katherine declared she wanted to run a school that is a farm. Since that time, Katherine has honed her passion and knowledge of land design, land use and how to engage people of all ages in the design, build and stewardship of the land. As a landscape architect with extensive experience designing and building school campuses and edible gardens around Durham, Katherine became very interested in how the school system could better capitalize on its outdoor space to increase educational opportunities, better connect and provide students with healthy food and better manage the school system's land assets. Katherine first got involved with the Hub Farm in the early spring of 2012 when discussions were just starting to formulate around DPS having a farm. She has worked for years to create schematic plans for the farm's development (such as the one above) and continues to support the farm through our non-profit Board.